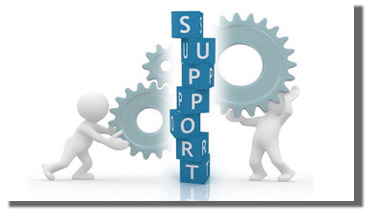 Solving your cases
Technical support services with integrated maintenance helps you maintain advanced IT performance with flexible service options that are designed to resolve issue quickly and prevent problems thereafter.
We deliver first contact solutions to technical problems which help boosts customer satisfaction. At Vcall2customer our
technical support
teams have a remarkable track record for service delivery that leverages the core competencies of our company in training and documentation.
Our team members are exceedingly skilled who boast about their post-secondary certification in a wide range of technical disciplines. In addition to this they have years of experience in providing support for equipment manufacture.
We can manage:
Software problems
Software upgrade and installation
Technology integration
Troubleshoot calls
Warranty and post warranty support
Computer hardware problems
IT support
Resolving issue related to internet
Cross sales and Up sales
Our method to providing outsource services to technical support is flexible, customized and global which are made to meet the specific requirement of your company. The services are then measured in terms of targets and metrics and that is how we ensure our quality standards. Measurements are done on the basis of call-handle stretches, first contact resolution, case-handling and closure rates, all of which are known to affect the cost savings.