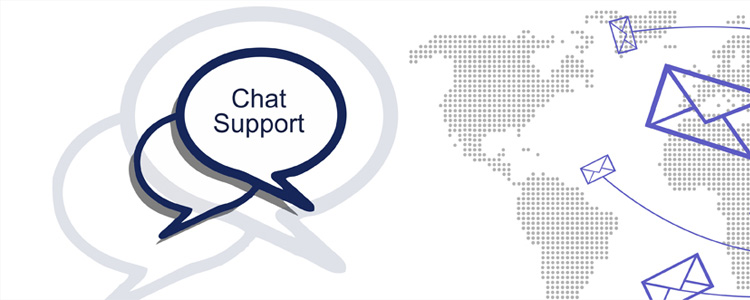 Instant feedback and resolution
Our live chat support process is programmed to provide prompt feedback to queries with best resolutions that build everlasting relationship with customers.

Online processes including live chat support solutions have the capability to convert more than half of the website visitors into potential buyers. This happens when customers exploring your web pages are able to receive clarification of their doubts immediately. This quick response influences them to try the products/services of your company.

The chat support service has also grown as a trusted medium for resolving issues of the customers as a part of after sales service. The instant response from the company's end helps in developing trust for the brand. As a result, customers tend to repeat their purchase in the future and support the company through positive word of mouth.

All these perks of chat support reinforce the need of outsourcing chat support services as a part of customer support process.
At Vcall2Customer, we have a specialized department which is dedicated to offer chat support to your potential and existing customers with years of experience.
Our live chat support agents have mastered the skill of persuasion in written communication. This boosts the chances of website visitors getting converted into the customers. That's not all! Our agents also boast the skill of taking quick decision in case of complex issue from the customer's end. This gives assurance that you can easily develop long-term relationship with your end-customers.
Therefore, companies can reinvent their relations with customers and skyrocket their sales by outsourcing live chat support process to us. Features of our live chat support services at a glance:

Chat support agents with finest convincing skills
Immediate response to customer queries
Economical process as compared to other customer support mediums
24x7 live chat support availability
Therefore, companies seeking live chat outsourcing call centers can boost the contentment levels of their customers through our 24x7 chat support.