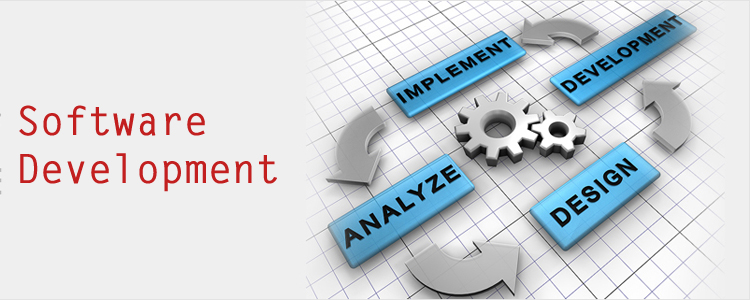 Personalized software development solutions
We collaborate with you to overcome your business challenges in way that satisfies your needs for quality, speed and cost-effectiveness.
Our team has a cumulative experience of more than 50 years related to software and application development which matches the present technology trends. We have used this experience and knowledge in providing full range of tailor made solutions to prominent companies around the world. The company focuses on flexible and custom-fit solutions to address the complex requirements of our customers.
We accomplish our objective by using highly effective logical and technical sense that is required for customization that surpasses all needs of the current market. 
Our approach to software development
Process of software development begins with a basic meeting with the client for completely assessing the size and scope of the effort. We measure multiple factors before developing the software such as needs of the client, technical knowledge of end users, approximate number of users and possibilities of modification in future to name a few.
After proper analysis of all factors and client's need, we begin designing and coding part related to software. It is followed by testing and deployment of the software. Maintenance of the software is the concluding portion of our software development service. Each stage of software development process is given equal importance which ensures a final product of finest quality.
Our expertise
Software experts employed by us have deep knowledge and experience of multiple languages including:
C/C++/C#
ASP.Net
PHP
VB.NET
Oracle
MySQL
These experts have designed multiple forms of software and applications which include:
Mobile Applications
E-commerce solutions
Web applications
Healthcare applications
Telecom software
Financial applications
These and several other forms of software are carefully developed at our centers. We also offer facilities like modifications of existing software and web applications along with software testing services. Therefore, companies planning to outsource software development can expect the best results through our programming geeks.
Features of software development services at a glance:
Software development using language of client's choice
Scalability and robustness
Easy integration with existing systems
Delivery as per set deadlines