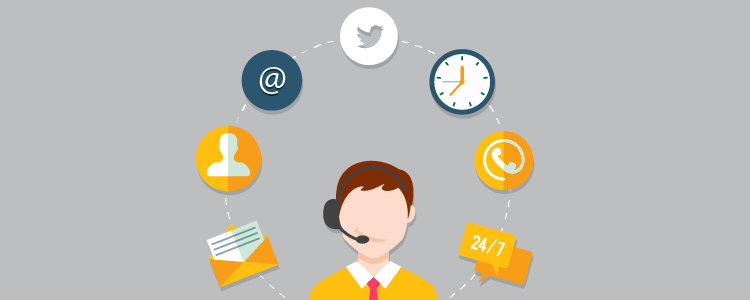 Customers will fall in love with your brand by receiving amazing service on social media
Platforms like Twitter and Facebook have changed the lifestyle of the whole world. The world has also witnessed the increase of social media usage due to boom of smart mobile devices in recent years

Online users are not limited to just connecting with friends or family. They use it to connect with their favorite brands; share and receive suggestions and enhance their professional network. Social media has also turned into a portal through which customers can post queries/feedback and receive response from company's end.
Companies after realizing its importance have hired special team for managing customer service through this popular medium. Numerous firms choose to outsource social media customer support as it is linked to countless benefits.

Our company constantly evaluates latest verticals of customer support to make sure that our clients remain updated as per the market. We offer social media support for end customers which is guaranteed to raise the level of satisfaction.

How social media customer service is important:
Brand mention is increased when large number of customers post queries
Contacts in customer's profile can also see positive response from company
Agents can recommend alternative services or products
Response to the query can be made quickly
100% transparency in the process
Most economical form of marketing  
Customers are more satisfied
How we can help?
Vcall2Customer has hired social media experts which will give most reasonable response to customer queries on the behalf of your brand. Our team of social media customer support and agents work constantly to improve the methods of customer services. We cover multiple social media sites for customer support including Facebook, Twitter, LinkedIn and Google Plus to name a few. We leave no stone unturned for providing finest experience to your customers through these channels.
Features of our social media customer support:
Every agent has reasonable experience in social media management
Use of right social media tools for better and quick response
We apply analytics to predict behavior of customers
Expertise in almost every social media channel
We make sure that responses are immediate