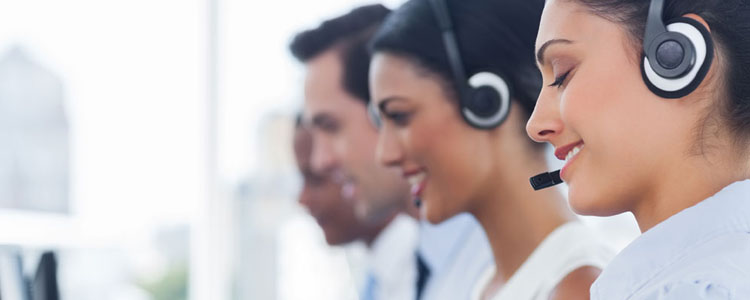 Our inbound and outbound services are best tools for client's success
It is said that success in business is all about right decisions at right time. And outsourcing call center to the right vendor is one of the most crucial judgments by any company.

Vcall2Customer was established with the sole aim of revolutionizing the call center industry with its finest services with superior quality than other vendors. We believe in investing resources and time on every single dimension of call center process like quality assurance, employee training, advanced technology and customer data security. Predicting the behavior of customers by using data is another important strategy that we deploy in almost all call center processes. All these strategies have helped us in becoming a leader among call center solution providers.

Industries we serve
Being one of the renowned call center outsourcing vendors from India, we understand that customers have different expectations from different industries. Therefore, we have created separate modules of training for industries like healthcare, telecom and retail services etc. Also, our passion to learn new developments from these industries helps us to continuously modify our processes.
Our Services
The call center outsourcing services are segmented into two major categories which include inbound and outbound services. Inbound call center services comprises of technical support, customer support, order taking and processing. On the other hand, outbound service consists of telemarketing, lead generation, customer surveys and appointment fixing to name a few.
There is a special department in our center dedicated specially to customer support services. You can expect a long term relationship with your customers by investing in this service category.
How Vcall2customer contributes:
Vcall2customer is a worldwide leader in administering next generation outsourcing service to organizations throughout the world. Multiple firms looking to outsource customer services in India have already derived benefits of our services.
Our key features include:
24 x 7 services round the year
Modification of call center process as per client's demand
Integrated Call center and IT solutions for multiple business models
Multiple major languages for inbound and outbound services.
Ability to transfer the complete process to another center in case natural disasters.
All these features and positive results from different projects make us one of the trusted contact center outsourcing companies